Roll handling, lifting the roll from vertical to vertical, and lifting the roll from vertical to horizontal rolls max 1000 kg, manual. The largest roller lifting devices are pneumatic or hydraulic.
Roll handling trolleys and roll turning devices max 2000 kg see Armanni roll handling trolleys
Questionnaire, we need the answers to these for the offer.
Schlumpf roller lifting and turning grippers
Different models offer the possibility to lift and turn the roll and pieces as easily as possible.
Roll handling equipment is designed for rolls and pieces for turning from horizontal to vertical and from vertical to horizontal, and are available in manual and electronic options.
Manual and pneumatic grippers for loads max 1000 kg.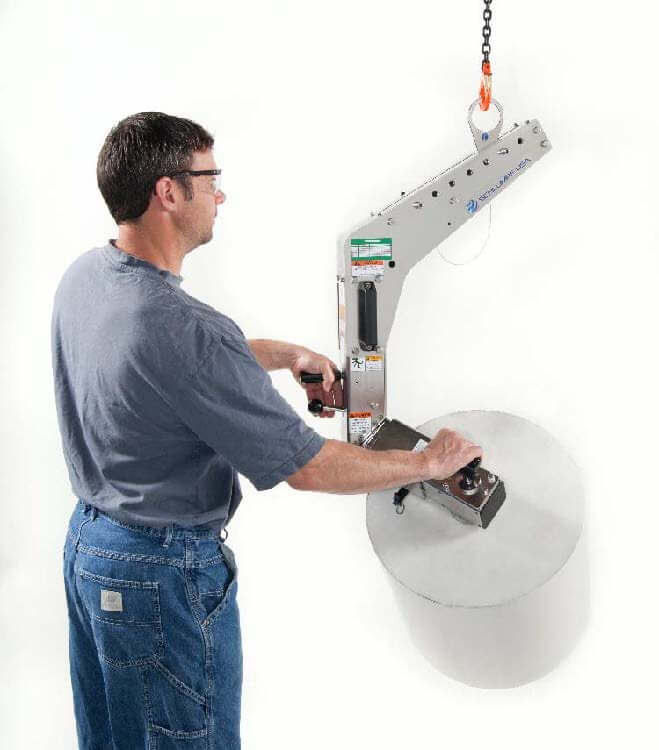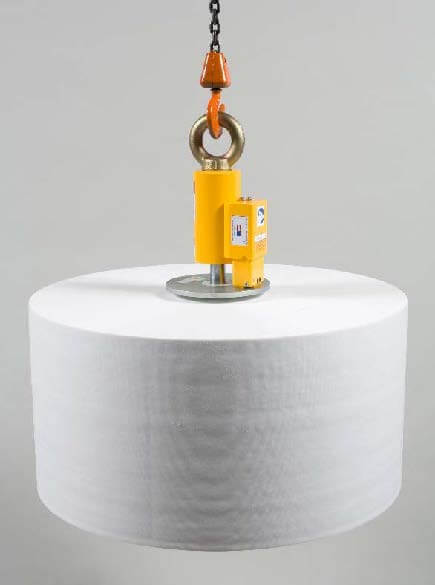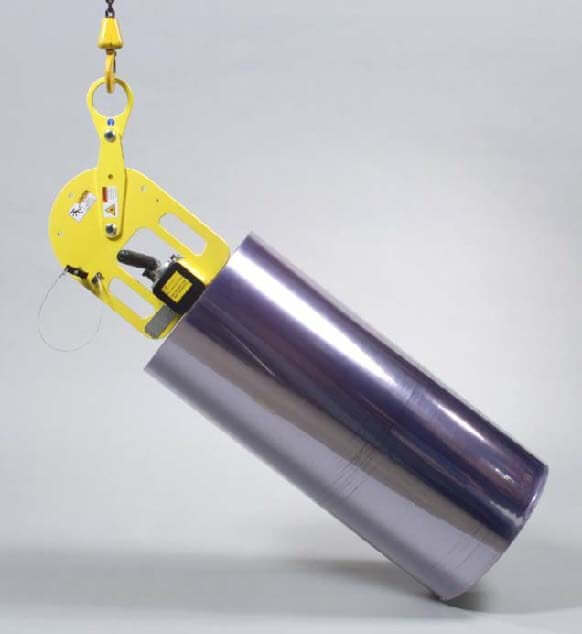 Push carts for pushing large pieces of up to 50 tons, e.g. paper rolls, forklifts, tractors, etc.
Link to the manufacturer's website: Appleton
CartMover ™ – We move heavy loads!
Based on proven design for demanding industries In 2006, after our unprecedented success with the RollMover ™ product line, Appleton Mfg.Division described a way to use the same technology to help other industries. The RollMover ™ had revolutionized the way workers moved enormously heavy rolls of paper in the manufacturing industry. The Appleton design team now set our sights on creating a similar material handling device that could be used or adapted to almost any material handling situation. CartMover ™ was born.
Designed to work and replace old large transmission equipment.
Companies from various industries were used to using large, weight-laden equipment to move their carts. The old style equipment had to be very large and very heavy to get the traction needed to move standard wagons and other loads. Often the device pulling the wagon was as heavy or heavier than the wagon being moved. These old-style cart pullers also took up a lot of space, were cumbersome and needed space to store or operate. Not so with the Appleton CartMover™.
Smaller, more powerful, easier to use and more versatile, the unique and compact design of the Appleton CartMover ™ creates excellent traction using the load's own weight! Thanks to this revolutionary innovation, the CartMover ™ applies more locomotive power than other old-style cart movers on the market. The result is an efficient and compact solution that offers a much larger range of movement. CartMover ™ is small. Its compact design makes it easy to get in and out of tight spaces, it can often go where many other cart pullers can't, and when not in use it can be pushed safely out of the way. CartMover ™ is efficient. Inch by inch, the CartMover ™ is more efficient than any other mover on the market.